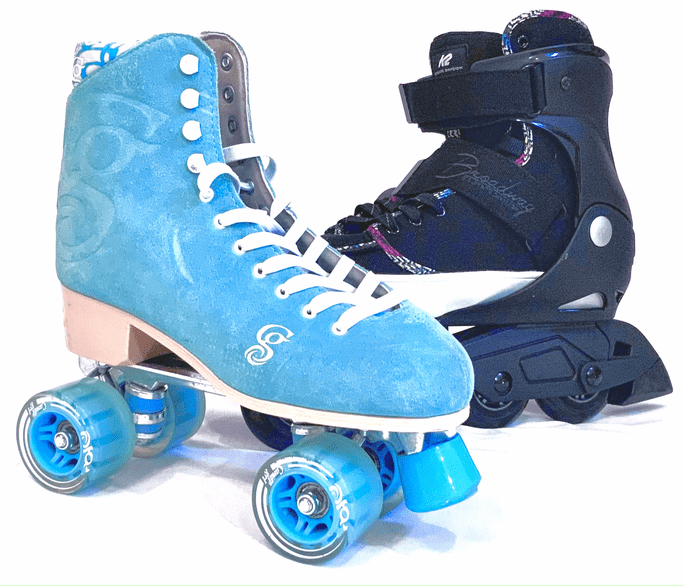 Skate
Instruction
Providing inline & roller skating classes + community events in Washington DC.
COVID-19 Safety
Guidelines for Skate Instructors and Volunteers
Organizers will keep up to date with and follow the latest guidelines regarding COVID-19 regulations.
Organizers will practice 6-foot physical distancing when possible.
Organizers will use hand-sanitizer beforehand and afterwards and have it available to participants at all events.
All equipment (cones, clipboards, etc.) used at any event will be disinfected beforehand and afterwards with isopropyl alcohol or similar in compliance with CDC guidelines.
Guidelines for Event Participants
All event participants (instructors, volunteers, students, family, friends) are requested to wear face masks during instruction. Face masks can be removed during practice time and when physical distancing is in progress.
All event participants are requested to acknowledge a waiver that they accept any risk of exposure to COVID-19.
Skaters are requested bring their own inline skates and protective equipment including helmet, wrist guards, knee pads and elbow pads.
All event participants are asked to reschedule if they can answer "yes" to any of the questions below:
Do you now, or have you recently had, any respiratory or flu symptoms, sore throat, or shortness of breath?
Have you or anyone in your household had a fever in the last 24 hours of 100°F or above?
Have you been in contact with anyone in the last 14 days who has been diagnosed with COVID-19 or has coronavirus-type symptoms?
Have you traveled abroad in the last 2 weeks?