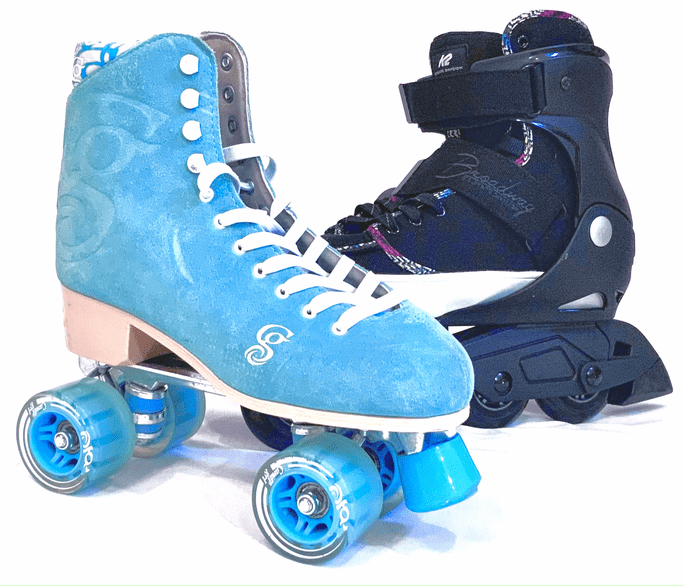 Skate
Instruction
Providing inline & roller skating classes + community events in Washington DC.
Rink Night
Our DJ'ed Roller Rink Night Cookout Fundraiser
Enjoy both longtime and new skating friends as we turn a local space into a roller rink for inline and roller skaters. We'll bring a DJ playing a mix of danceable tunes, plus food, drink and good cheer from the community.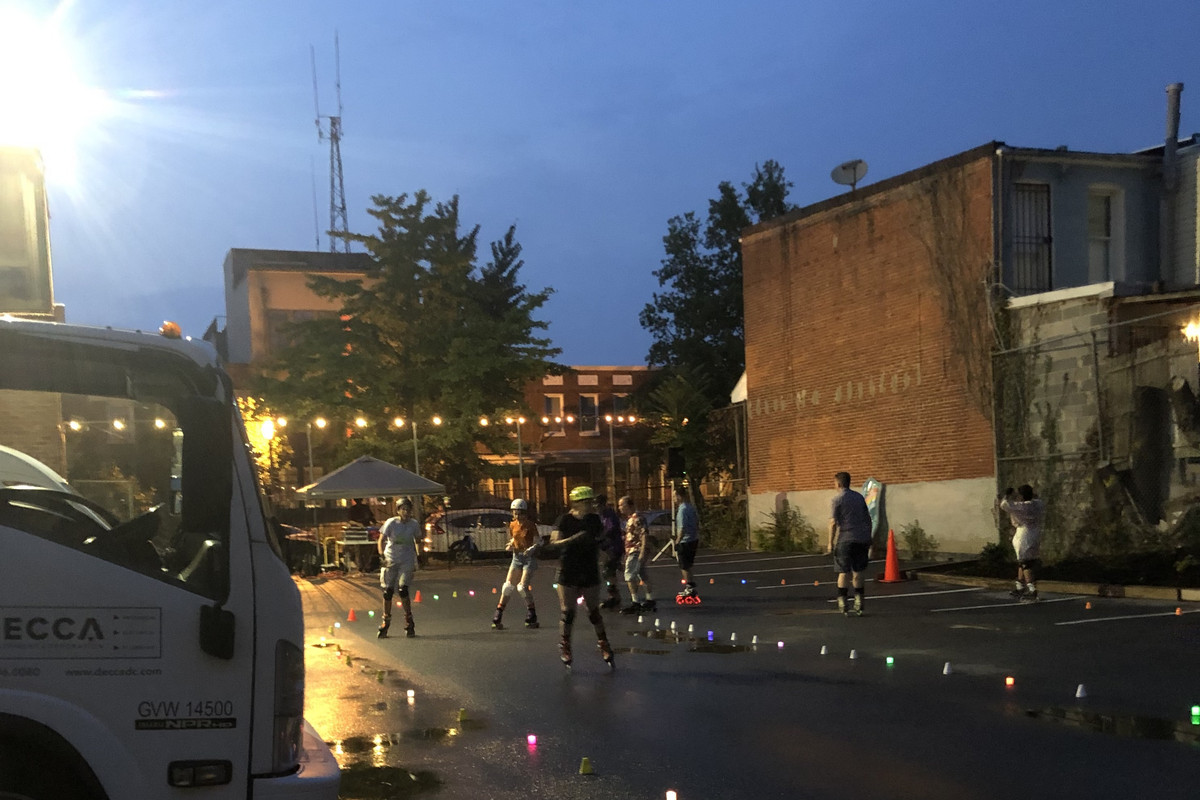 Rink Night Began in 2021
Here is our rink night history.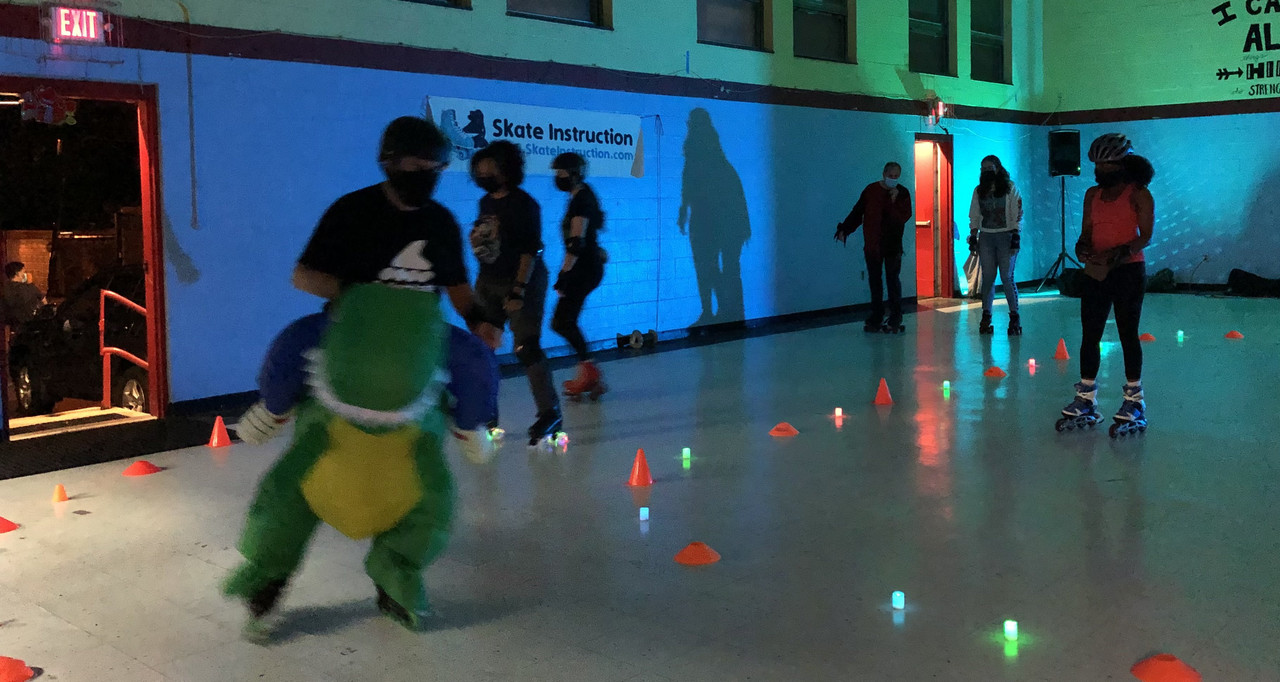 Spooky Rink Night 2021
Held Saturday in October 2021, 6-8pm
"Enjoy the last days of indian summer in DC at our spooky rink night cookout and wear your best Halloween costumes to the skate."
We held our second rink night cookout and took the party indoors as the weather outside deteriorated. We playfully borrowed a disco ball from the Washington Area Roadskaters which helped illuminate our converted skating space.
This session featured an expansion of our promotional efforts into social media. As always, we're grateful for the help from our volunteers and support from the Salvation Army.
Our First Rink Night Ever
Held Saturday in Mid June 2021, 6-8pm
"Enjoy skating into a warm summer evening as we turn the Salvation Army parking lot into a roller rink complete with a DJ and cookout."
Our fist rink night cookout had a late start after some last minute rain. We had a great community showing, which was thankfully not too overwhelming for our first time volunteers.
Special thanks to the Salvation Army who encouraged us to conceive of and run this event for the skating community -- our two communities blended together well.